EVM World is the leading yearly conference in Earned Value Management. In 2018, EVM World congregated more than 400 professionals in the area of performance management.
The concept of Earned Benefits, which is an extension of Earned Value Management, was presented by Crispin Piney in the keynote speech that opened the conference. The book Earned Benefit Program Management, written by Crispin Piney in colaboration with Fernando Santiago and published in 2017, presents the concept of Earned Benefits and the methodology for implementing this concept.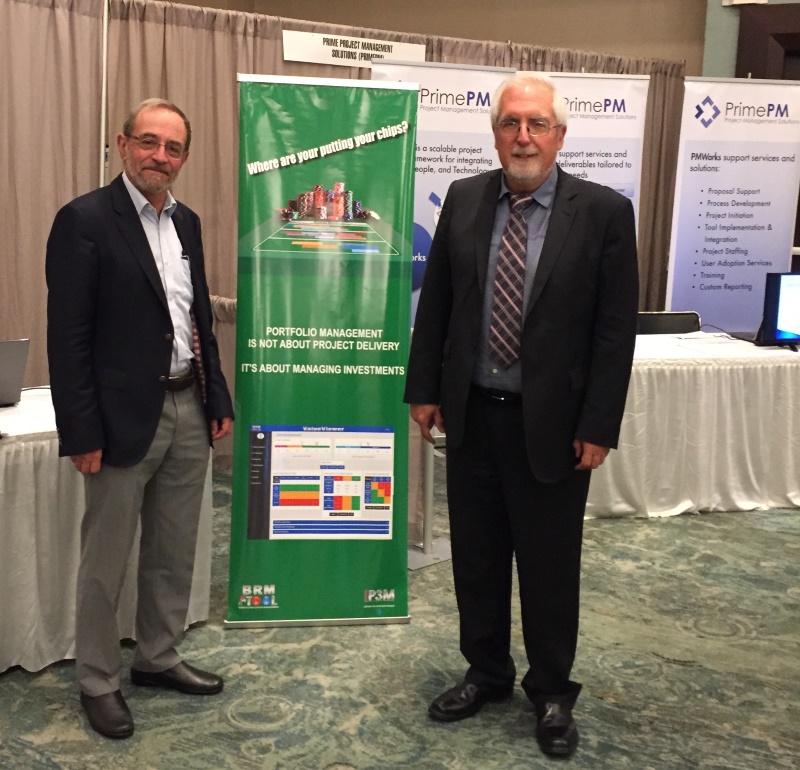 Crispin Piney and Fernando Santiago presenting at EVM World 2018 – Ft Lauderdale, Florida
Crispin brings a solid trajectory as a consultant, trainer and public speaker in the areas of project, program and portfolio management. Crispin has focused on the area of project and program benefits management, an area of knowledge he shares with Fernando Santiago and P3M. In 2017 Crispin published his book Earned Benefit Program Management, in which he recognizes the importance of the work done by Fernando Santiago in the area of benefits management and strategy execution, using modeling tools. Fernando also co-wrote Chapter 4 of Crispin's book.